Design
Analysis and design of production tooling
Deremaux researches, designs and builds complete production solutions based on your requirements.
By combining our experience from many different domains, we have developed unique and recognised skills in the analysis and design of performance production tools.
We are constantly motivated by our own challenges: to produce the results and quality expected by our customers from a blank sheet, and invent new manufacturing methods built on time-tested processes.
Research and development, an essential element of the design process
Our project engineering department applies our skills and expertise to reply effectively to your requirements and provide expert advice and recommendations.
The meticulous analysis of your data by our team leads to the design and manufacture of advanced technical, productive and cost-effective solutions.
From 3D design to production
We use leading computer-aided design (CAD) software and techniques to offer 3D models which are as realistic as possible.
We deliver an overall project file including the project designs, diagrams and the detail of the manufacturing process.
Example projects :
Creation of a manual workstation ;
Design of a production line ;
Addition of a new module to an existing machine.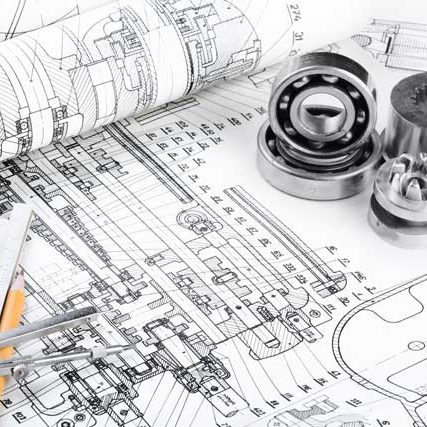 Our quality system is driven by the satisfaction of our customers
We are proud to count large industrial groups among our customer and partner base and to subcontract for some of the most advanced small and medium sized companies (SME).
Numerous industrial manufacturers and subcontractors use our services on a regular basis, notably in the packaging, car production, food production, pharmaceuticals, glass production industries.
Customer satisfaction is our priority – we place quality at the heart of our procedures.
To this end, we ensure end-to-end traceability on all our production systems. We carry out regular quality checks and maintain a detailed log for each machine.
Our quality system includes regular permanent contract review to keep in line with customer expectations.
We commit to applying the smallest detail of customer specifications.
On request, we can organise an audit by external auditors (Apave, AIF, BNM).