Machining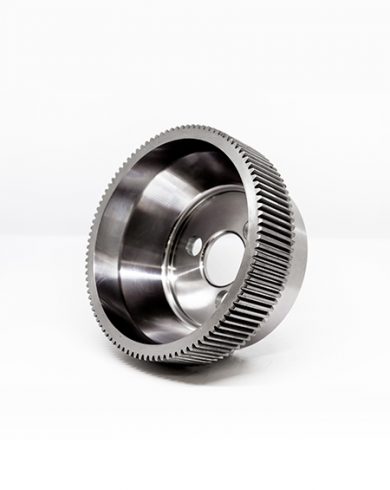 Manufacturer of mechanical components
Deremaux manufactures, renovates and overhauls all types of mechanical items, assemblies or sub-assemblies.
Whether prototypes, single items or small and medium series.
Our experience spanning over 70 years, has allowed us to develop a specific and well-recognised skill set.
Our highly qualified teams apply the full range of their skills to satisfy your requirements in good time.
We carry out a wide-ranging of activities :
Conventional turning
Digital turning
Conventional milling
Digital milling
Drilling – Tapping
Finishing – Polishing
With or without additional operations :
Plasma laser or waterjet cutting
Thermal processes / treatments
Surface treatmentSpark erosion, hobbing and hot-wire cutting
Mechanical welding
Final turnkey assembly
Laser engraving on stainless steel bronze brass copper polycarbonate
DEREMAUX – THE SPECIALIST IN SPECIFICS
Our machine park allows us to machine a wide range of item sizes :
From 10 to 700 mm in diameter ;
From 1 mm to 3m in length;
We machine a wide variety of materials: construction steel – stainless steel – titanium – carbon fibre – aluminium –
copper alloys – cast-iron – plastic materials – composites (celoron …);
Product materials in finished, semi-finished or as-cast format.
We manufacture your items from :
Designs, even old ones, sketches, plans
Personalised standard market items
Prototypes
Internal plans
Our quality system is driven by the satisfaction of our customers
We are proud to count large industrial groups among our customer and partner base and to subcontract for some of the most advanced small and medium sized companies (SME).
Also as sub-contractor for advanced small and medium-sized companies (SME).
Customer satisfaction is our priority – we place quality at the heart of our procedures.
To this end, we ensure end-to-end traceability on all our production systems. For each machine, we maintain a detailed log of maintenance quality checks.
Regular quality checks and maintenance of a detailed log.
Our quality system includes regular permanent contract review to keep in line with customer expectations.
We commit to applying the smallest detail of customer specifications.
On request, we can organise an audit by external auditors (Apave, AIF, BNM).