Packaging machines
Individual and complete machines for packaging single-dose liquid ampoules
For several years, DEREMAUX has designed and produced a range of modular machines for industries which produce single-dose packaging for travellers.
Experienced specialist in glass or plastic ampoules with fine-tipped and capped (Flackpull®), Deremaux levers its expertise in project accompaniment and management.
Present from initial project design, Deremaux can achieve significant cost and time savings. The main core is a filling / sealing system. Modules for cleaning, washing, seal-testing, thermal treatment, drying, rack drying.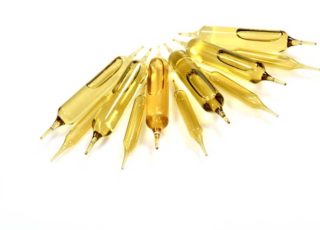 A range of packaging / conditioning machines that meet all requirements
Vacfiller 10, to package liquids in small series
Vacfiller 100, a manual filling line for fine-tipped ampoules
Vacfiller 200, a semi-automatic filling line for fine-tipped ampoules
Vacfiller 300, an automatic filling line for fine-tipped ampoules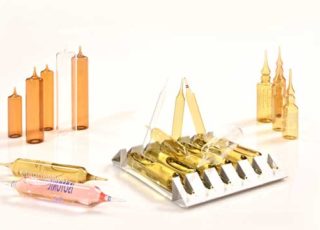 Our quality system is driven by the satisfaction of our customers
We are proud to count large industrial groups among our customer and partner base and to subcontract for some of the most advanced small and medium sized companies (SME).
Customer satisfaction is our priority – we place quality at the heart of our procedures.
To this end, we ensure end-to-end traceability on all our production systems. We carry out regular quality checks and maintain a detailed log for each machine.
Our quality system includes regular permanent contract review to keep in line with customer expectations.
We commit to applying the smallest detail of customer specifications.
On request, we can organise an audit by external auditors (Apave, AIF, BNM).